5th Ave - Online Spring Forest Steward …06/23/2021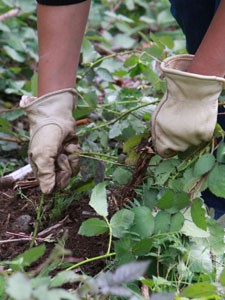 Activities
Are you interested in getting outside and caring for your local parks? Would you like to commit to an Everett park and help with restoration efforts? Consider becoming a Forest Steward!

Forest Stewards are dedicated volunteers who adopt a park/greenspace and work with us to perform long-term stewardship, lead community events, and educate others. We provide support and training to ensure our Stewards are equipped to take the lead in their communities.

This online Forest Steward orientation will be a chance for you to learn about the program, what your role will be, and the next steps to becoming a Steward. Bring your questions and your passion - we look forward to meeting you!
Open to the public
All ages OK
9 out of 20 volunteers registered.
What to Bring
As this meeting will be over Zoom, please be sure you have a working laptop and a working speaker. You may also want a way to take notes during the orientation.
Where to Meet
This will be an ONLINE training. Before the event, we will be sending out a link to the Zoom meeting with instructions and what to expect.