South Everett Forest Preserve - Battling the Bindweed!10/23/2021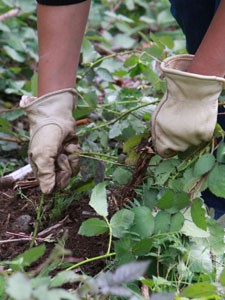 Activities
Help keep the field bindweed at the entrance to SEFP contained so it doesn't spread into the rest of the preserve by removing it and rediscovering trees, salal, ferns and salmonberry that it has taken over! We will also be watering new plantings placed on October 2 and planting 24 sword ferns!
Open to the public
All ages OK
9 out of 12 volunteers registered.
What to Bring
Be prepared to work rain or shine! Dress in layers and wear clothing that you don't mind getting dirty. Closed-toed shoes, long sleeves, and pants are recommended. Bring a [reusable] water bottle and a snack. We will be providing tools as well as gloves. If you have your own work gloves, feel free to bring them. PLEASE ALSO BRING A FACE MASK AND EXPECT TO WEAR IT THE ENTIRE TIME.
Where to Meet
We will meet at the trailhead to the park: 1018 109th Street SE.
Meeting Location Map
Where to Park
Parking is available along 109th Street SE.