Johnston Kelly Park - Join Us at Johnston …12/04/2021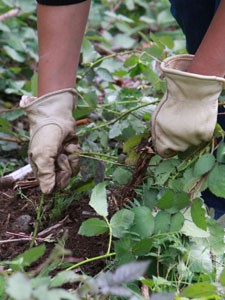 Activities
Let's continue tidying up this lovely neighborhood park used by the students of View Ridge Elementary School for educational purposes. They have helped in planting trees and removing invasive weeds, and we can show our appreciation by offering our assistance!
Open to the public
All ages OK
18 out of 20 volunteers registered.
What to Bring
Be prepared to work rain or shine! Dress in layers and wear clothing that you don't mind getting dirty. Closed-toed shoes, long sleeves, and pants are recommended. Bring a [reusable] water bottle and a snack. If you have your own work gloves, feel free to bring them. PLEASE ALSO BRING A FACE MASK AND EXPECT TO WEAR IT THE ENTIRE TIME.
Where to Meet
The park is located at 4813 Forest Drive. We will meet near the trailhead sign.
Meeting Location Map
Where to Park
Parking is available along Forest Drive and on the house side of Alder Street.