Thornton A. Sullivan Park - Trick or Tree!10/30/2021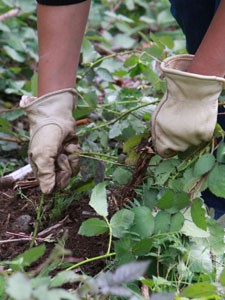 Activities
Trick or Tree! Join us on this boo-tiful autumn day to care for one of Everett's most magical parks! We'll plant some spooktacular trees, spread mystical mulch, and clear some colonizing weeds to help restore the forest. Costumes are encouraged!
Open to the public
All ages OK
6 out of 21 volunteers registered.
What to Bring
Be prepared to work rain or shine! Costumes are encouraged, but please also remember that we will be working outside. Dress in layers and wear clothing that you don't mind getting dirty. Closed-toed shoes, long sleeves, and pants are recommended. Bring a [reusable] water bottle and a snack. We will be providing tools as well as gloves. If you have your own work gloves, feel free to bring them. Please also bring a face mask and expect to wear it the entire time.
Where to Meet
We will be meeting at the northeast end of the main parking lot off Silver Lake Road.
Where to Park
Park in the main parking lot off Silver Lake Road.