Thornton A. Sullivan Park - Park Clean-Up for Clean …06/11/2022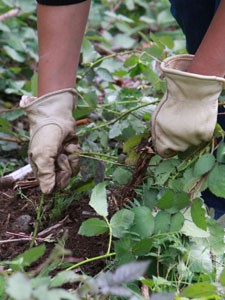 This event was canceled
Activities
Volunteer with the Green Everett Partnership as we join in Everett's Free Dump Day! On this day throughout Everett, communities are encouraged do clean-ups of their neighborhoods and parks. The GEP will join this effort of cleaning up our community by picking up trash in one of our favorite parks. Join us to help care for your community!
Open to the public
All ages OK
2 out of 20 participants registered.
What to Bring
Please dress in layers and in clothing that you don't mind getting dirty. Closed-toed shoes, long sleeves, and pants are recommended. Bring a full water bottle and snacks. Don't forget to bring your rain gear if rain is in the forecast. If you have your own gloves, fee free to bring them; we will have extras if necessary. Please also bring a face mask just in case.
Where to Meet
We will meet in the main parking lot off of Silver Lake Road by the park entrance.
Where to Park
Park in the main parking lot.