Johnston Kelly Park - Fall Fun at Johnston …11/19/2022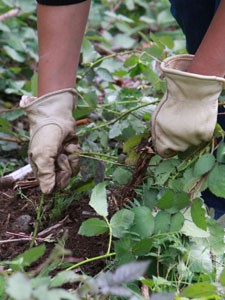 Activities
Fall planting is coming! We'll continue to prep the park by removing invasive weeds and spreading mulch.
Open to the public
All ages OK
16 out of 20 volunteers registered.
What to Bring
Be prepared to work rain or shine! Dress in layers and wear clothing that you don't mind getting dirty or snagged on plants. Closed-toed shoes, long sleeves, and pants are recommended. Please bring a [reusable] water bottle and a snack. We will be providing tools as well as gloves. If you have your own work gloves, feel free to bring them.
If you are showing any symptoms of Covid-19 (coughing, sneezing, fever, etc.), please stay home.
Don't forget the Youth Waiver Form signed by parents if you are under 18 and not accompanied by a parent.
Where to Meet
At the park sign on Forest Drive
Where to Park
There is plenty of street parking by the park